Who + When + Where?
ALL ages Welcome
October 31st
5 p.m. - 8 p.m.
12668 W. Washington Blvd.
Los Angeles, CA 90066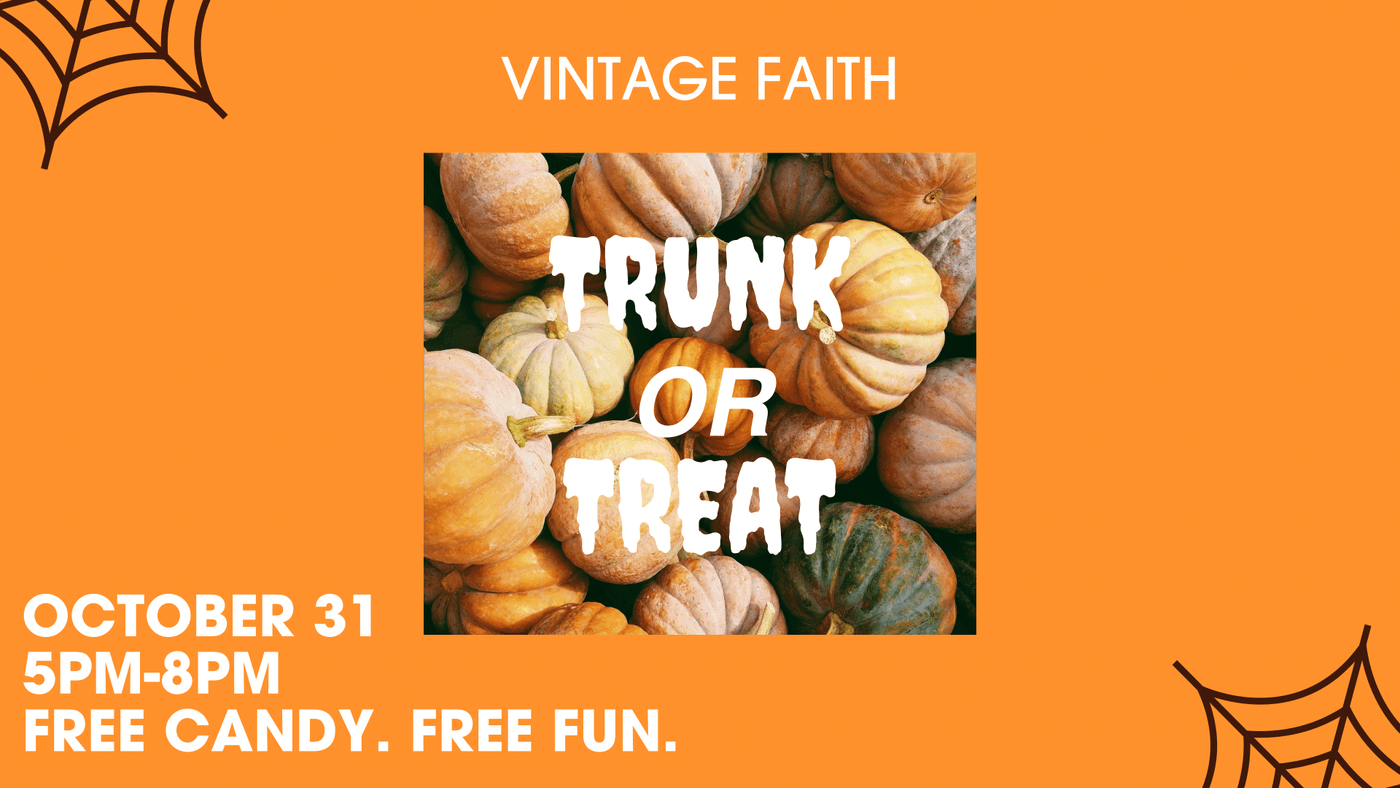 What is Trunk or Treat?
The idea is simple: the trunks of cars and truck beds are decorated for Halloween in our church parking lot and loaded up with candy. Then, kids from the neighborhood walk from vehicle to vehicle, collecting candy the way they would during a normal trick-or-treating outing.
It's fun!
It's safe!!
It's exciting for the whole family!!!
Enjoy hot coffee and cocoa from Vintage Coffee Co. Also, there will be raffle prizes being given away throughout the night and more!