The Hub: BELONG, BRING your best, BUILD together
As a church we have always tried to dream big when it comes to responding to the needs in our community. It was how we first dreamed up our thrift store- asking the questions, "What do we have that people around us need?" and "What more can we be doing to support our neighbors, church members and non-members alike?" The same questions are what spurred us to begin thinking about our space and how we could use what we had to the advantage of all!
Over the past two years, we kept asking together what our community is looking for and how we might be able to answer those prayers in the physical now. Repeatedly, we've seen how creative and artistic types are in need of resources, and relief from isolation.
One of the resources we can provide is space, and through a culmination of vision, what began to take shape was a co-working space which has the flexibility of being used for a wide range of workshops, activities, and purposes. An important aspect of our vision is to offer avenues for anyone interested to practice creativity and find healing through making things. This means you! We believe that creativity is a gift of God inherent in who we are, having been made in His image.
If you or someone you know is interested in learning more about using The HUB for a workshop or hosting an event, please email thehub@vffchurch.com.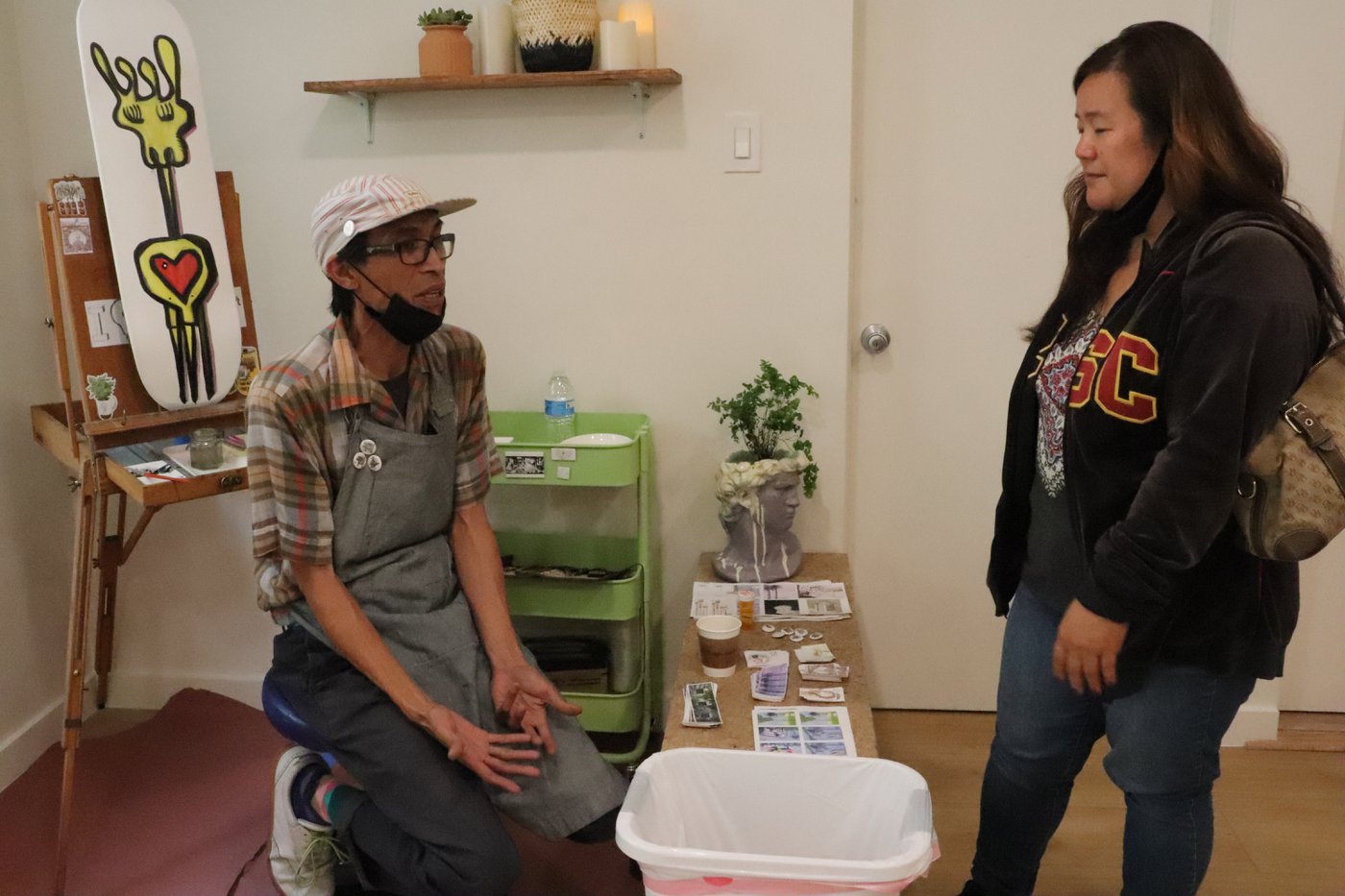 Love the Maker: Artist/Writer-in-Residency Program
Our residency program is being developed as a way of hosting a wide range of creative people to do their work together in an environment where they'll find support and inspiration. Currently, the residency allows for an artist to work in the space throughout the week with office hours for the community to come alongside and make things. If you'd like to come and check it out, we recommend bringing a sketchbook, or something to work on with your hands- but if you want to come and see what we're up to first, no materials are required. You are welcome! NO art experience necessary!
We've had the joy of hosting clay workshops, ink and watercolor paintings, screenplays being edited, table readings for theater, songwriting sessions, and novel-writing. Most of all, we have opportunities for connection.
Tuesdays we offer appointment times to use the space during office hours in a co-working capacity. Thursdays are drop-in (please go to @culvercityhub on Instagram or email thehub@vffchurch for drop in hours, which may vary). We operate on a pack-in/pack-out basis. DM or email with questions!
Interested in holding an event, class, or workshop here?